Having a Hard Time Finding Motivation to Workout? Try These 5 Tips!
Have you ever felt like you have absolutely zero motivation to hit the gym? Have you ever made it to the gym only to do a half-ass workout and barely get your sweat on because you just didn't feel like it at the time? Finding the motivation to workout can be like trying to find that sippy-cup full of milk that has been lost for a week. You flat-out don't want to do it most of the time. This can be especially true if you are just starting your fitness journey. This happens for many reasons, mainly because we want instant results with minimal effort and it can be difficult to carve out time for a new routine especially as a mother who usually has a full day as it is. The most difficult times I have had working out were when I was getting back on the fitness wagon again. I would make every excuse to not make it or I would leave early or simply do a complete BS little workout. I felt discouraged so much because I was so out of shape that I felt like I was starting from scratch, didn't know what to do, and judged myself fairly harshly because every one else looked like they were motivated and knew what they were doing. I have a few suggestions to help get this monkey off your back and to dig deep to find that motivation to actually get excited about working out!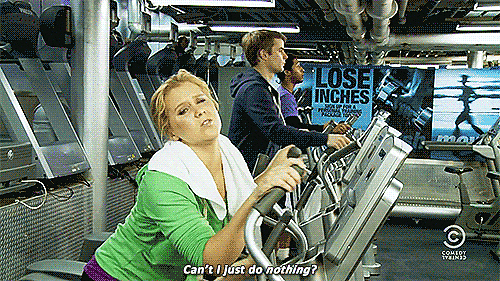 #1. Get a Workout Buddy! This is absolutely critical if you're anything like me. I love to workout with my friends for so many reasons. The first reason is hello- social time! I am so busy so often that it is hard to squeeze in time with a girlfriend. Linking up several times at the gym is a great way to get that social time in in the form of physical fitness!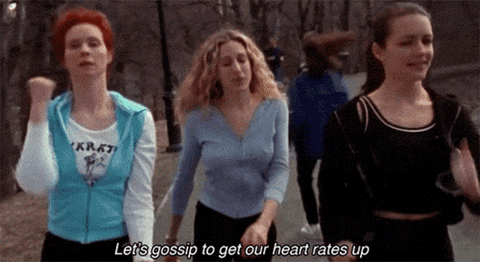 #2. Write Out Your Workouts the Night Before. Having a small little notepad that has a list of the actual things I need to do is a way to keep me focused and committed to finishing the workout. If you're anything like me, I get so much satisfaction by crossing things off my list and it is especially true for workouts. Not having a plan can hinder the likelihood of actually finishing a solid workout! It is also helpful to set a weekly goal for how many times you will work out that week. Being able to check all of the days off that you dedicated to working out for that week is so satisfying and makes you feel very accomplished and keeps you coming back for more!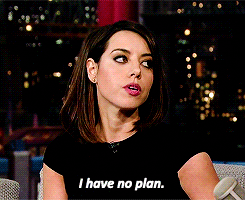 #3. Stop Eating Crap. Easier said than done, but one thing I know to be true is that when you eat like crap, you feel like crap. I periodically will do a month of the Whole 30 diet or strict paleo and the energy I have in the gym is incredible during this time. Just this past weekend I cheated on my Whole 30 and had pizza, alcohol, and sweets (balance folks!). I went to the gym this morning and felt very sluggish and simply not motivated at all. I brought my workout list and committed to getting everything done and holy crap, I feel so accomplished already and it is still morning. Another thing that eliminating junk out of my system has done for me is it has really regulated my blood sugar. I frequently was hangry often and would experience mood swings and I knew it was from the blood sugar spikes and crashes. When I do my month-clean eating endeavors I don't think I feel hangry or experience a bad mood at all. I try to eat 80% clean or strict paleo even when I am not on a strict month plan, however, I will let myself have treats because balance y'all.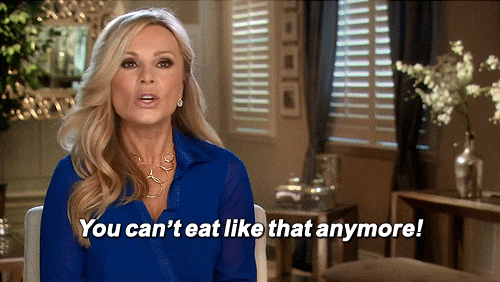 #4. Find a Gym With Childcare. This was HUGE for me. Once my youngest was 8 weeks old I started taking him to the YMCA daycare so I could workout. Then I found a Crossfit gym that offered childcare and I went there for several years. Finding a gym that has the right daycare for your child can be a daunting task. I actually got kicked out of a particular gym because my son was repeatedly too rough with the other kids. We moved gyms and he gets along much better at the current gym I go to. Trial and error ladies! Find what works out best for you and your kids! Unless you're like this mom…..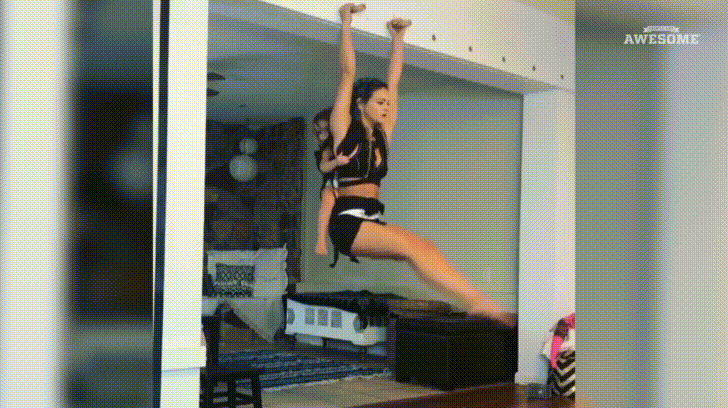 #5- Try New Classes! Switching up the workouts and trying new classes is very exciting for me. The thing I love about it the most– I don't want to look like a wimp in front of the other ladies so I really push myself. I love Crossfit, Yoga, Pilates, Barre, Body Pump, and whatever else there is- I am willing to try anything! Most gyms have group exercise classes to choose from. Its a great way to switch it up, meet new friends, and get mentally and physically challenged. Group classes are also great for beginners who are not really sure where to start. If I am alone and don't write my workout, I just bounce around doing stuff here and there and don't really get a solid workout. Now if I have a list of a movements to do or am attending a class where a coach will tell me what to do- I am 100% going to do the entire workout.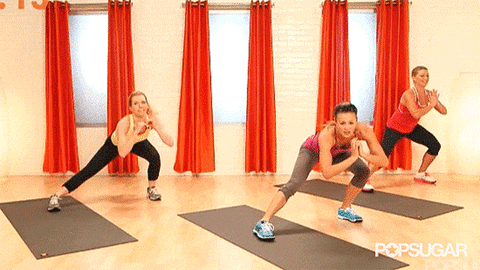 These are all tips that I personally live by and it helps me stay on track regarding my fitness and health journey. Getting solid sleep is a big one too as your body needs time to rest! Make those fitness goals ladies and remember that like anything worth obtaining, it takes patience and dedication. You won't see those abs overnight–it takes months of disciplined exercise and eating well. I promise though- the rewards are so sweet because they are so deserved! As mothers, it can be extremely easy to 'let ourselves go' in terms of our body and self-esteem. Getting your body in damn good shape after having a baby is one of the most gratifying experiences that we can have as mothers! My body is actually covered in stretch marks and imperfections, but I love my body anyways. I spend so much of my time doing things for others and caring for others that it is important that I give that same love and care to myself. Learning to love yourself and appreciate your body is critical if you are starting out on a fitness journey!